CCT's Production of Frozen JR.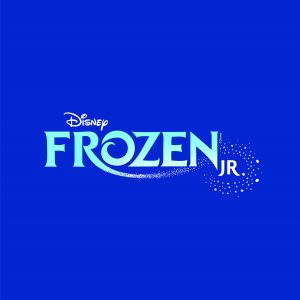 The Colchester Community Theatre Summer Children's Workshop proudly presents Frozen JR. on Saturday, July 24 at 2:00 p.m. in the Bacon Academy High School Auditorium. This show is presented through special arrangement with MTI. A story of true love and acceptance between sisters, Frozen JR. expands upon the emotional relationship and journey between Princesses Anna and Elsa. When faced with danger, the two discover their hidden potential and the powerful bond of sisterhood. With a cast of beloved characters and loaded with magic, adventure, and plenty of humor, Frozen JR. is sure to thaw even the coldest heart!
Tickets for this production are $6.00 each (adults & children) and may be purchased at the door on the day of performance. According to the latest CDC Guidelines for large gatherings including attendees at events, we will be requiring attendees to wear masks except for those who fall under the list of exceptions. Please visit this link for information: https://www.cdc.gov/coronavirus/2019-ncov/community/large-events/considerations-for-events-gatherings.html. Any questions, please call Wallis Johnson 860-267-1023 or email Laura Brown at RTR1982@aol.com. CCT is sponsored by Colchester Recreation Department.