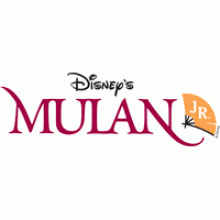 The Colchester Community Theatre Summer Children's Workshop proudly presents Disney's Mulan JR. on Saturday, July 23 at 2:00 p.m. in the Bacon Academy High School Auditorium. This show is presented through special arrangement with MTI. Based on Disney's Oscar-nominated film, Disney's Mulan JR. is a heartwarming celebration of culture, honor and the fighting spirit. With hit songs and a story packed with action, humor and heart, Disney's Mulan JR. brings ancient China to life with a modern sensibility.
Tickets for this production are $5.00 each (adults & children) and can be purchased at the door on the day of performance. Any questions, please call Wallis Johnson 860-267-1023 or Laura Brown 860-537-3259. CCT is sponsored by Colchester Parks & Recreation Department.
Colchester Community Theatre's Annual Membership is currently for the period 7/01/16 – 6/30/17. We are now accepting membership dues.
Annual Membership is now $15 for an individual or $30 for a family. Members are entitled to one complimentary ticket to our February production with individual membership and two complimentary tickets with family membership. Annual members, 18 or older are entitled to vote on each matter submitted to a vote at a meeting of members. Annual members can be eligible to be elected to the Board of Directors as well.
Being a member helps support our organization. It is the vision of the current Board of Directors to be able to offer more "perks" to our membership, but we need a lot of support from you! Please consider becoming a dues paying member. All dues and renewal applications should be mailed to Colchester Community Theatre, 127 Norwich Avenue, Colchester, CT 06415 – Attn: Laura Brown. Forms can be found on the "Membership Details" page.